Diamond Engagement Rings in Petal, MS
Diamond Engagement Rings in Petal, MS
Diamond engagement rings are a simple testament of your commitment to your love. No matter if you are looking for something subtle or a diamond ring that will catch the attention of an entire room, our team here at Parris Jewelers are the jewelers that will help you get a 'Yes'.
We've been your local jeweler since 1947 - With our connection to the community, it's no wonder why so many people have trusted our experts with their most important purchase, their engagement rings.
It all starts with our selection, and our certified jewelers and knowledgeable sales associates will help you every step of the way. From the pieces in our showcases to custom designed styles, we have the best selections of the brands and diamonds you want right here in south Mississippi including the Hattiesburg, Laurel and Petal area.
If you're looking for something off the shelf for your proposal, you will find that our selection is full of rings from some of the top designers in the jewelry industry - including A.Jaffe, Fana, Gottlieb and more!
With everything from traditional princess cut styles to stunning custom designs, chances are our team of jewelry professionals will be able to help you find the perfect diamond engagement ring for your partner!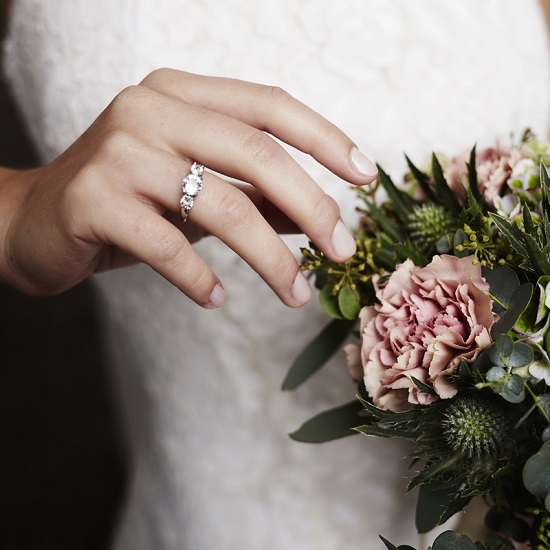 If you are looking for something one of a kind, our Engagement Ring Builder can assist you in making sure you get the style, the cut, and the diamond you truly want. We have access to some of the best diamonds on the market, all of which are properly certified and tracked to ensure their authenticity. Have fun with our Engagement Ring Builder and if you can't find the exact style and diamond that you want, let us help you perfect your design.
Stop by our store and see for yourself why Parris Jewelers is considered one of the top jewelers in Mississippi including Hattiesburg, Petal and surrounding areas. Our expert and friendly staff will make sure that your jewelry buying experience is nothing short of excellent!
After shopping with us, you'll understand why when you propose with an engagement ring from Parris, she is destined to say 'Yes'.
Browse Our Engagement Rings